Recent Magi Chapter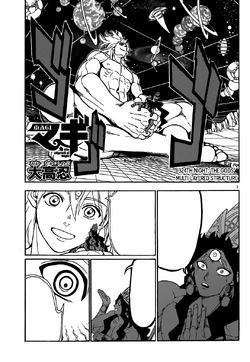 Night 324: The Gods' Multi-Layered Structure
---
Spoiler Alert! Read at your own risk!

---
Surprised by having been captured so easily, David tries to understand why he had been outwitted by Ugo. The latter reveals he had changed the hierarchy of the gods, before placing David in a small fish tank within the Sacred Palace, allowing him to create a new, low-order world. Showing the process to Arba, who is outraged by his actions, Ugo expresses his wish to be her friend once again. In the meantime, Sinbad's voice rings in David's head, stating he was but a stepping stone for him to rise...
Recent Adventure of Sinbad Chapter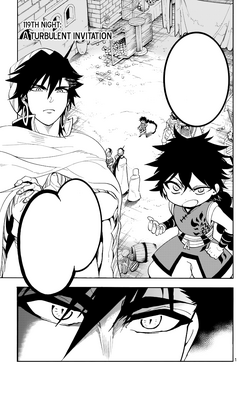 Night 119: A Turbulent Invitation
---
Spoiler Alert! Read at your own risk!

---
Judar beckons Sinbad and Serendine to take back Parthevia while it is amidst an internal purge. Not trusting him, Sinbad demands him to show him the power of a Magi, but Judar doesn't want to. As he leaves with Serendine, Drakon confronts Sinbad and tells him the young Magi was likely saying the truth, based on what he had gone through when he had faced Rotter and Barbarossa. Realising the situation is dire, Sinbad travels to Balbadd and speaks to King Rashid, who promises to go to Parthevia with him...
Recent Blogs
Featured Quote
Featured Picture
Featured Article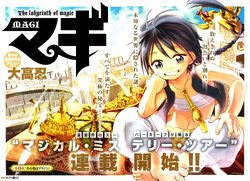 Night 1
Featured Media
Wiki Poll
Past Poll Results
What are your thoughts on the manga being halfway through the final arc?
Magi Websites
Wiki Affiliates