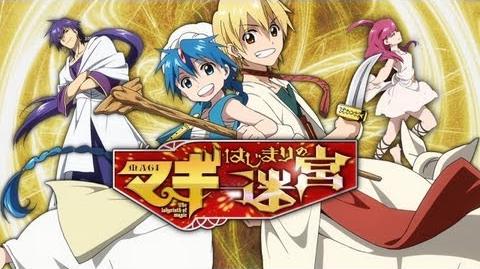 Magi: Hajimari no Meikyū (マギ はじまりの迷宮 Magi: The First Dungeon) is a video game adaption of the Magi manga and anime series for the Nintendo 3DS platform. The game is produced by Bandai Namco Games and was released in Japan on February 21, 2013. This game is getting an upcoming update with more playable characters, a new dungeon, and more story content in the future.[1]
Playable Characters
Gameplay
Players can create their own original parties of anime characters, then customize the characters' abilities after accumulating Rukh. When fighting battles, a player can freely switch between different characters.
Other Videos
References
Ad blocker interference detected!
Wikia is a free-to-use site that makes money from advertising. We have a modified experience for viewers using ad blockers

Wikia is not accessible if you've made further modifications. Remove the custom ad blocker rule(s) and the page will load as expected.