Household Vessel
Talk

0
644pages on
Magi Wiki
Household Vessels (眷属器, Kenzoku Ki) are objects (weapons, jewelry, accessories, etc) that hold importance to the Household Members of a Dungeon Capturer.
Acquiring
Edit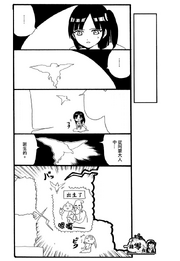 This person helps the Dungeon Capturer capture a Dungeon and forms a Household Vessel from that candidates Djinn, or if the assistant makes a strong connection with the Dungeon Capturer. When a Household Member first uses the power, a Familiar of the Djinn shows up and grants it to them. It seems that if the King Candidate does not have his/her Metal Vessel, the Assistant can not use their Household Vessel.
Appearance
Edit
Household vessel is basically the same as metal vessel. They are made of metal objects that have deep meaning to the user.
Main Article: Household Members