Fanalis
Talk

0
643pages on
Magi Wiki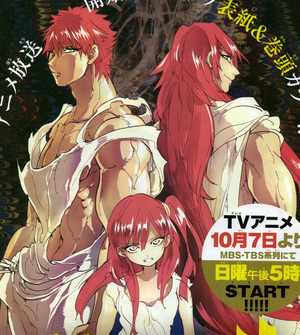 The Fanalis (ファナリス, Fanarisu) are a hunting tribe from the Dark Continent. The Fanalis Corps of the Reim Empire is made up of only Fanalis.
Appearance
Edit
All Fanalis have red hair and eyes. All Fanalis, except Morgiana, have a piercing under their lower lip.
Abilities
Edit
Their physical strength and senses are way above that of a normal human. They can jump to extraordinary heights and even break metal. Their kicks are like lightning and they can even take down the mighty king of beasts in one blow. Fanalis that are "pure bloods" are stronger than those who are not. Due to their great physical strength they have low quantities of magoi (because of this using Metal Vessels or Household Vessels often leave them paralyze or close to death) but half bloods seem to have more than pure bloods.
Pure Blood
Edit
Half Blood
Edit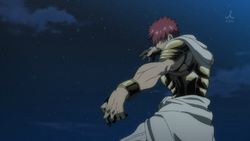 Every shown Fanalis has had the same fighting stance.
Mostly every known Fanalis has a name that begins with a M except Rohroh.
Mostly every known Fanalis has a name that contains a R except Mu Alexius.
The tribe name "Fanalis" might derive from the Arabic words فارِس Faaris and فارِسة Faarisah, which have the meanings of "Horseman", "Knight", "Chivalrous fighter", "One who has a keen eye", and "One who kills a prey" for a male or female respectively