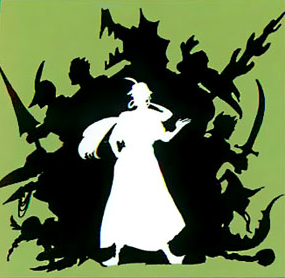 Dungeon Capturer (迷宮攻略者, Danjon Kōryakusha) is a person who "completes" or "clears" Dungeons. If they survive the Dungeon, most of the time that person acquires wealth and magical items, like a flying cloth or Djinn Metal Vessel. Should the Dungeon Capturer die, his Djinn returns to his/her dungeon and waits for a new Dungeon Capturer.
Levels
King Vessel
Main Article: King Vessel
Household Members
Main Article: Household Members
Ad blocker interference detected!
Wikia is a free-to-use site that makes money from advertising. We have a modified experience for viewers using ad blockers

Wikia is not accessible if you've made further modifications. Remove the custom ad blocker rule(s) and the page will load as expected.